A unique initiative that covers all major student activities in the campus & extracts the talent of Arqamites.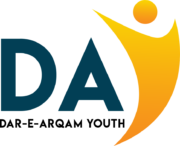 A society of students of Dar-e-Arqam Schools established to provide students a platform to show, nourish and enhance each and every quality and hidden talent they have, under the title
"Excellence in this world and the world hereafter"
Cricket, Football, Volleyball & Badminton Teams of all Campuses are registered. Selection of these Teams is made through various trials under the supervision of Professional Coaches & weekly Rehearsals & Intra School Matches are arranged for continuous training of these Teams.
Seminars are an ideal way to bring training and learning and development opportunities to your students. Dar-e-Arqam Schools always organize different type of workshops to further nourish and enhance our students capabilities.
Recreational and Educational Trips
Dar-e-Arqam has brought the opportunity of International Trips to Turkey, Malaysia, Azerbaijan, and Srilanka for Administration and Students to explore the World and know the different perspectives & trends of Education.
Exhibitions and Festivals
Dar-e-Arqam School always conduct various events for celebration of festivals, which promotes social interaction and harmony. Apart from this fun fair, science exhibitions etc are held to showcase our students talent and present it in public. Keeping its values intact, Dar-e-Arqam school wishes to offer the right kind of educational system which is based on moral ethics. 
Co-Curricular Competitions
These are considered real back up of the curriculum plan. It includes sports competition and in this regard inter school competition is arranged on annual sports day. The students are prepared to participate in Quiz programs, debates and competitions on different local, national and international events.
Dar-e-Arqam School always hold its alumni in high regards. Mechanism of persistant contact is intact. Likewise meetings with current students in order to benefit them with the valuable experiance of our notable Alumni has beem conducted consistently.
A School Magazine to enhance the literary prowess and foster creativity in Students. This Magazine has been publishing on annual basis since 1997. Likewise, the administration of Loh-e-Arqam prepares students throughout the year to participate in different extra-curricular competitions organized by Government institutions. So far, Dar-e-Arqam students have won 385 awards in these contests which includes Qirat, Naat, Essay Writing, Debates, Science Models and all sort of Extracurricular competitions.